Industry executive Doug Green will take over sales responsibilities for LinguaLinx on January 3, 2022. Doug Green will report directly to David Smith, CEO of LinguaLinx, and work with Jonathan Smith, Chief Operating Officer, and Charlotte Knoll, Chief Administrative Officer to drive the company's strategy over the next three to five years with a view towards a longer commitment.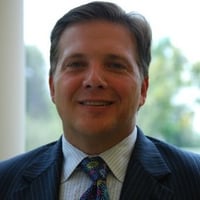 Doug is a 20-year veteran of the industry most recently serving in a sales consulting role for multiple organizations resulting in double-digit growth. Doug is a nationally recognized speaker on language access. He is a founding board member of the Texas Association of Healthcare Interpreters and Translators. He has served as an expert witness before the Texas Senate Committee on Health and Human Services. Doug is a published researcher and author for Nimdzi Insights. Doug has created solutions for a variety of Fortune 100 clients, Government, and Healthcare organizations.

"We spoke to several industry executives who all highly recommended Doug to help us achieve our next stage of growth," said David Smith, CEO. "This hire was very important to us and after meeting with Doug it was clear that he was a good cultural fit for our organization and that we saw eye to eye on the best path to achieve those goals." When asked what attracted him to LinguaLinx, Doug noted:
"What appealed to me most was LinguaLinx's commitment to the customer. We share a very similar 'client first' philosophy. Ultimately at our heart, we are a group of localization and language access solution architects meeting the needs of our clients. We are our clients' 'link' to the language industry."
"I am tasked with driving revenue," said Doug Green. "For an organization like LinguaLinx, our goal is to break open the potential that has been building for years and realize that potential in the marketplace. LinguaLinx has been an industry-leading provider to unique market segments for years and our goal is to proselytize that success to the marketplace in a way that resonates with its buyers. In a marketplace dominated by sellers who try to be all things to everyone, LinguaLinx is in a unique position to drive our expertise in education to all market segments that depend upon training and learning to drive growth. I joined LinguaLinx to be a part of a group of industry executives who are passionate about what we have been doing and who have been quietly driving the industry forward for decades."
Please join us in welcoming Doug to the LinguaLinx team. We are beyond excited to learn from his industry expertise and look forward to working with someone that shares our passion for language services.