Salt Lake City Schools: 100 Languages Spoken
A Case Study For Salt Lake City School District
CHALLENGE ACCEPTED!
Salt Lake City School District (SLCSD) is the oldest public school district in Utah and serves more than 23,000 students. As a refuge city, the Salt Lake community welcomes families from across the globe. With a greater number of ethnic minority students than Caucasian, SLCSD is a minority-majority district with more than 100 languages spoken by its students and families.
INDUSTRY/MARKET:
Education
LANGUAGES TRANSLATED:
100+
YEARS WORKING TOGETHER:
6
Over the past 20 years, the cultural makeup of the SLCSD has changed tremendously. As the number of international families and students has grown, so has the number of languages spoken. Up until a few years ago, the district had to utilize numerous individual interpreters to communicate with its diverse population.
In an effort to streamline workflow and create cost efficiencies, the SLCSD Board of Education made the decision in 2017 to significantly pare down its translation partners. After a rocky start with another agency, Translator Coordinator Bob Muench made the decision to give LinguaLinx a try. A few trial projects later, he was sold.
"The translation product is absolutely wonderful. I don't find errors, and I don't find untranslated text," said Muench. "Having the documents in so many languages that we need is a wonderful assist—a wonderful help—to all of the families and school district personnel."
Receiving translated documents back in their native file formats is an aspect of the process that Muench finds particularly helpful. "With those languages that don't use a standard font, such as Burmese, LinguaLinx will send me both the native document, as well as a PDF, to ensure it's formatted properly."
While Muench also appreciates the immediacy and efficiency of the company's project management software, Plunet, it's the team's positive attitude and commitment that gets top marks. "LinguaLinx has shown me that they're willing to do anything that needs to be done to make the account work. I feel comfortable asking them to go the extra mile."
"They recognize the effort of a good job."
Final grade: A+
Finding ways to solve problems is really what's impressed me about LinguaLinx. They've met every challenge that I've come up with.
Bob Muench
Translator Coordinator, Salt Lake City School District
LinguaLinx Staff
Tell Their Own Stories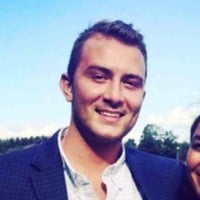 Andrew Bartlett
CLIENT RELATIONS EXECUTIVE
Salt Lake City School District asks us to provide translation in a lot of rare languages that require the use of multiple linguists. I enjoy the challenge of meeting their unique needs while keeping the process streamlined.
Bob is extremely proficient at Plunet. Centralizing all of his projects on the platform, he really maximizes the advantages of the software—monitoring work flow, designating priorities, and creating efficiencies. This makes it easier for SLCSD and LinguaLinx to get a lot of work done quickly and effectively.
More Case Studies